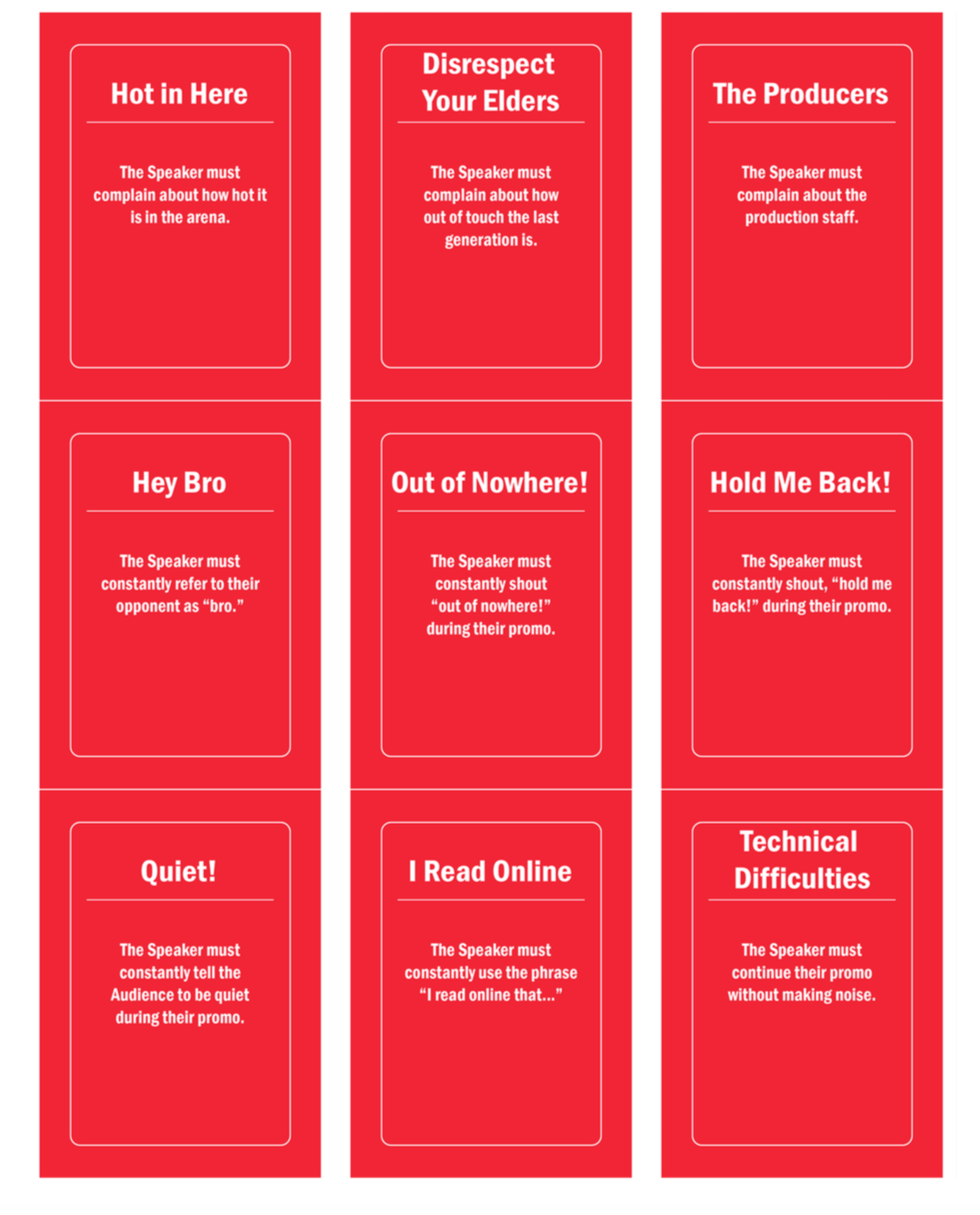 FREE - Smack Talk Showdown: Print and Play [download link in description]
NOTE: The listed price is a placeholder. All you need to do is use the download link below.
Download here:
https://www.dropbox.com/sh/isjixzkwmrppbdi/AAAXjDqt6-OLTuqVw8hJPUexa?dl=0
The Print and Play version of Smack Talk Showdown! Includes all 550 cards from the base version of the game.